Description
BLACKVUE DR650S-1CH
64GB Dash Cam
2 Year Australian Warranty!



WiFi Capability

The new BlackVue DR650GW-1CH is the only dash cam on the market to offer built-in WiFi combined with GPS in a compact cylindrical design.
This camera system incorporates easy wireless viewing over WiFi, removing the need for an LCD screen.
 
Smartphone App
The BlackVue App is free to download for all customers and works on both iOS and Android devices.
The camera can connect to your smartphone or tablet device using the App and once connected, the user can download footage, watch a live view of the camera, change user settings and more.

Crystal Clear 1080P Recording
A high quality 2.4MP SONY CMOS lens offers 1080P Full HD resolution at 30 frames per second providing smooth recording and license plate recognition.
The user can also choose to increase the cameras bit rate up to 9mb/s for improved video quality.
Parking Mode CCTV
BlackVue systems have the ability to run in Parking Mode, monitoring your car when you're not around.
When wired in with the Power Magic this mode will activate when the car is off.
Stylish Rotatable Design
An innovative cylindrical design enables the DR650GW-1CH camera to be rotated 360′ degrees to ensure optimum viewing and customization of viewing angles.
The cylinder shaped design means the unit will neatly and conveniently sit behind your rear vision mirror.
Security LED
The new DR650GW-1CH uses a security LED to notify that there is a security camera operating in the vehicle. This LED can also be disabled using the BlackVue software program or smartphone App.
BlackVue DR650S-1ch – Features
Full HD 1080P @ 30FPS
 Latest Model Release (2017)
Smartphone APP (connect to iPhone or Android)
Up to 128GB SD card compatible*
2 Year Australian Warranty.
DR650S-1CH – SPECIFICATIONS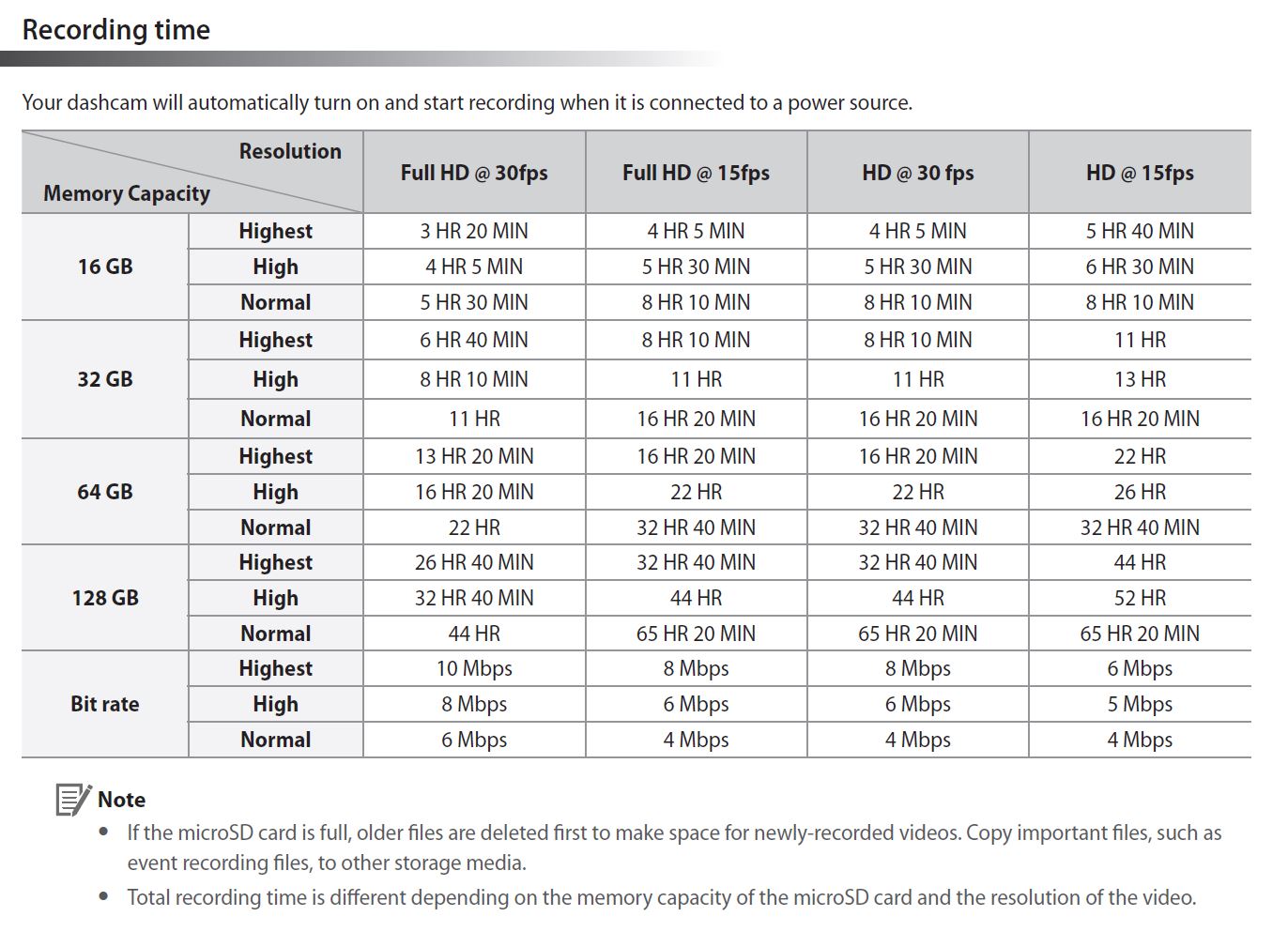 BlackVue DR650S 1ch – Specifications:
Please note: 64GB & 128GB SD Cards must be purchased through Auto BlackBox for guaranteed compatibility.
| | |
| --- | --- |
|  Quality Video & Audio |   Camera: SONY Exmor CMOS Sensor / 2.4 Mega Pixels |
|  Standard SD Memory Card |   Supports up to 128GB Micro SD Card* (Class 10 Pittasoft only) |
|  Loop Recording |   System overwrites the oldest data to make room for new data once full |
|  Wide Angle View |   Front Camera 129′ Degrees (reduce for improved clarity) |
|  Video Format |   MP4 |
|  Reversible Design |   360′ Rotational body recording various direction |
|  Recording Speed |   30fps Frames per second/ 15fps Frames per second |
|  Image Resolution |   Full HD 1920x1080px Max Setting | D1 720x480px Min Setting |
|  Motion Detection |   Yes in Parking Mode (requires power magic pro) |
|  Data Compression |   Highly Efficient H.264 |
|  Built-in Format Function |   Yes (Press & Hold WiFi button for 10 seconds) |
|  Built-in WiFi Modem |   Yes (For use with free smart-phone App) |
|  Built-in G-Sensor |   Yes |
|  CCTV Using PCU |   Surveillance camera function using Power Control Unit |
|  GPS Receiver |   Built-in Highly Sensitive GPS |
|  Recording Options |   Normal, Parking, Event (Activated by shock) |
|  Camera Size & Weight |   Front – 108.5mm x 36.0mm / 114grams |
|  Operational Temp |   -20'C ~ 70'C |
|  Power Supply |   12V/24V DC |
|  Power Consumption |   12V /0.20A |
|  Warranty |   2 Year (Australian Genuine Warranty) |
|  Compliance Marks |   C-TICK (N28189) KC Compliance, FCC, CE, RoHS, Telec |
|  Manufacturer |   Pittasoft Co., Ltd (Auto BlackBox Australian Importer) |
Sound In Motion, your local Authorised BlackVue Stockists and Installation Centres on the Sunshine Coast.